14

Feb, 2022
The Evolution Of Home Heating Throughout Centuries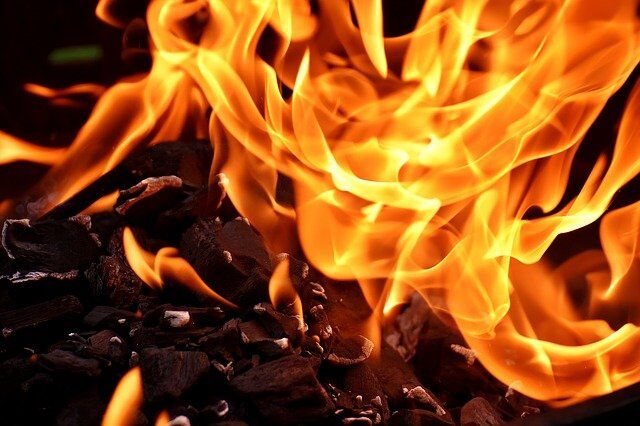 The Ancient Greeks And Their Central Heating Solutions
In Ancient Greece, people were aware of the influence of architecture and design on their indoor comfort. They were heating their homes with central hearths. Furthermore, they were insulating their walls to keep a comfortable indoor temperature all year round. One of their biggest issues was the ventilation, as not all methods used to funnel smoke away were equally effective. Some of these ventilation systems involved a hole in the ceiling or a chimney-like structure. During the 13th century, castles in Europe directed smoke outside of living quarters with the help of a short flue. This is a rudimentary type of chimney.
Next, the design of these chimneys was improved, but there was still a need for making hearths more efficient. In the 17th century, a French architect, Louis Savour, invented the fireplace, even though it was still far from our today's fireplaces. Savour's system was designed to pull cool air from the room under the hearth, and then push warm air back into the room through a grate. Following several improvements, by the end of the 17th century, the fireplace became the very structure we all know, with chimneys and all other bells and whistles. It is amazing how our ancestors were able to cosy up to their fireplace just as we do it today, while also enjoying smoke-free indoor air.
The Evolution Of Radiant Heating
Radiant heating, better known today as underfloor heating, isn't new. This amazing home heating feature was invented by Ancient Romans, around 80 B.C. Their architects used a stone floor built on pillars, over a chamber running along the entire surface of the house. This chamber had a fire at one of its ends and an escape vent by the other side. This is how they managed to keep the floor warm and to get rid of the resulting gases at the same time. If you would like to know what are the best electric radiators then see here.
This chamber underneath the floor was known as a hypocaust. Romans used this term to refer to any type of heating system that involved using such a chamber to heat an indoor space.
While it's worth mentioning here that only wealthy Romans could afford a hypocaust, public baths in Ancient Rome used this type of radiant heating. Unfortunately, hypocaust systems weren't too efficient, as they required lots of manpower and fuel to maintain warmth. Preheating a public bath took about two days. During the Dark Ages, none of these hypocaust systems was in use. Radiant heating would become a trend again only in the 14th century, in Polish monasteries. As their systems grew in popularity, they also became more technologically advanced and more efficient than ancient ones.
Thermostats And Comfort Heating Systems
The evolution of heating systems throughout the ages shows how indoor heating shifted from a tool of survival to a matter of comfort. Hearths were basic systems designed to prevent people and animals from freezing in their homes. Modern furnaces, radiators, and boilers are meant to help us enjoy more comfortable homes. Some of our vehicles even feature heated seats! Now, thanks to modern technology, we can control the temperature in our homes and in our transportation means with the simple touch of a button. We can even benefit from wireless tools and mobile apps to adjust the temperature in a room long before we actually arrive home. This is such a huge shift from the heating systems of the 19th century when engineering and home design were the main levers that allowed the control of indoor temperature. Nowadays, we experience a rather sudden change that aims at bringing us even more comfort and convenience.