14

Feb, 2022
Effective Ways To Get Rid Of Japanese Knotweed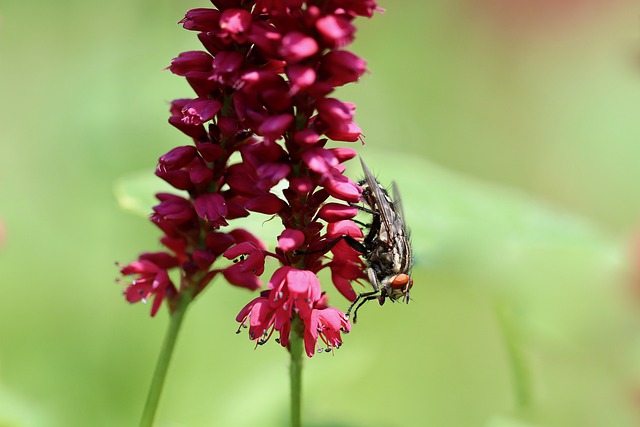 Japanese Knotweed is an extremely invasive plant. You may find it in your backyard, as well as in public spaces. Its strong and massive roots can grow through building foundations and suffocate other plants around. This plant can severely affect the market value or even the security of a property. Most mortgage lenders will refuse your loan application, should they become aware of the presence of Japanese Knotweed on the property or in its surroundings.
Am I At Risk?
According to The Environment Agency in the UK, there are over 6,000 known Japanese Knotweed locations across the country. This kind of data can help home buyers to identify and avoid dangerous areas when shopping around for properties. For readers in Southampton see 'knotweed removal Southampton'.
There are several ways to get rid of Knotweed. Even though they work, you should be aware that you may need multiple treatments to eliminate the plants for good. Here's what you can try:
Use herbicides to kill the plants
Smother Japanese Knotweed with tarps
Dig out the rhizomes
Cut it to the ground
Hire professional removal companies
Can I Eliminate Japanese Knotweed Myself?
You can treat Knotweed yourself. Nonetheless, keep in mind that this is a daunting and time-consuming task. Japanese Knotweed can grow at the unbelievable rate of 10cm per day. This means you must be extremely effective and quick with your removal attempts. For best results, try to use the following tips.
How Can I Get Rid Of Japanese Knotweed For Good?
Each Japanese Knotweed infestation has its unique traits. There's no universally effective method to get rid of this invasive plant. Here are the main steps to follow:
Identify the plant as early as possible, in order to limit the extent of the damage and the further spreading.
Cut down the canes and remove the immediately. Ensure you cut them as close to the ground as possible. Then, remove them from your garden as quickly as you can. If you leave them on the ground, they'd find a way to grow new roots overnight, thus generating even more work for you.
Use a Glyphosate-based weedkiller. Spray the solution onto the plants right after the previous step. Avoid spraying the weedkiller on other plants, as it would kill them, too.
Allow one week to pass and then pull the weeds. This pause is needed for the solution to attack and destroy the roots of the plants. After seven days, pull out the roots, making sure you don't miss any of them.
Mow the plants once a week. By shortening the plants on weekly basis, you prevent them from growing strong. They will eventually die.
Reapply the weedkiller. One single application doesn't eliminate Japanese Knotweed. According to professionals, you should reapply Glyphosate twice a year, at the times when this plants are thriving the most.
Reach out to professional services. Even experts have a difficult time at removing Japanese Knotweed. Should your DIY removal attempts fail, outsource this task to an expert.
Can You Burn Japanese Knotweed?
Once you remove the plants, you must dispose of them as quickly as possible. Here are a few ways of doing that:
Bury the plant and set a root barrier in place
Hire a professional service to help you
Have a specialist treat your waste and take it to a landfill
Should you try to transport and get rid of the plants yourself, you'll have to put up with an increased risk of spreading, as seeds may escape and find ways to thrive on your way to the landfill.