15

Feb, 2022
Is It Time for You to Remodel Your Kitchen?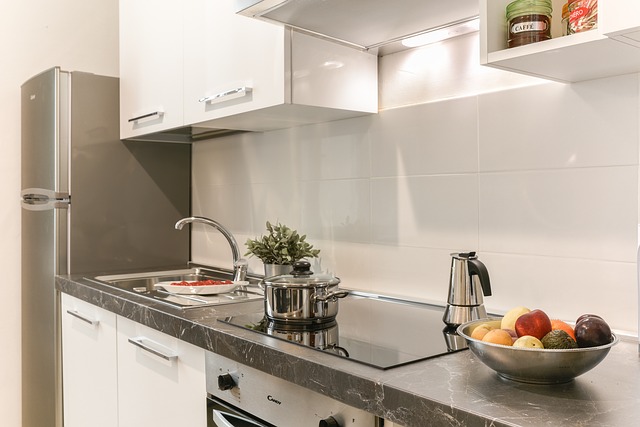 Your Kitchen's Design Looks a Bit Dated
Does your kitchen look like it belongs in the 80s? Instead of waiting for old decor trends to come back into style, you should look into remodelling your kitchen. Whether you're looking for something modern or a kitchen that's more traditional, you'll have countless options to choose from.
Redesigning your kitchen means you'll be able to create a kitchen that complements your tastes. Some of the many styles that could inspire your new kitchen design include:
Modern: Typically, modern kitchens are open with plenty of lighting. They often include high-end appliances and typically use light neutral colours.
Contemporary: While contemporary kitchens are similar to modern kitchens in many ways, they also include distinctive and bold elements such as pops of colour, stand-out appliances, or vintage decor pieces.
Traditional: There are many kitchen designs that can be classified as traditional, including vintage-inspired kitchens and kitchens with a rustic design. Common elements include darker shades of wood, retro designs, mismatched pieces, and a liberal use of colour.
Of course, if you're considering a kitchen remodel, you may not just be thinking about the way your kitchen looks. There's a good chance that you have other concerns as well. For example, if you have pets or small children in your household, you may want to make your kitchen safer. As an example, instead of using handles that stick out, you can opt for handleless drawers and cabinets. If you are looking for a new kitchen showroom then I would recommend that you do a Google search to see what's near you. For example, if you are in Surrey then you would type something like 'kitchen showrooms Surrey'.
You can also create a design that's customised to meet your own needs and preferences. As an example, if you have a large collection of mugs, you could add shelving that allows you to show those mugs off.
Improving Your Kitchen Layout
Needs to change over time. Even if your kitchen's layout was well-suited to your needs in the past, it may not work for you today. If you live with a housemate or spouse, you may not have enough space for all the dishes and food that need to be stored. If you have a family, your kitchen's design could be causing issues for the younger members of your household.
Kitchen layout issues can be a source of stress, but thankfully, there are plenty of potential solutions to common problems, including:
Adding an Island: A kitchen island can give you extra space for food preparation or serve as a place to eat. If you don't feel like you have enough space in your kitchen currently, an island could be a worthwhile investment.
Rearranging Appliances: If your stove and refrigerator are far away from each other, tasks that should be simple, like preparing a meal, can be a hassle. Consider a new kitchen layout that makes it easier for you to get things done in the kitchen.
Switching to an Open Floor Plan: An open layout can create the illusion of a larger space. Properties with open kitchen, dining, and living areas are in high demand. In fact, these kinds of renovations could increase the value of your property by as much as 5%.
Vertical Storage Solutions: Overstuffed cabinets and cluttered countertops are common problems. Vertical storage, such as over-the-sink shelving and slide-out racks, is an easy way to reduce clutter and add some much-needed space.
A Lack of Space
If you feel like there's never enough room for everything that needs to be stored in your kitchen, remodelling could be a solution to the issues you've been facing. If you renovate your kitchen, you can make changes that will give you the storage space you need.