16

Feb, 2022
Why Construction Site Wireless WiFi Is Essential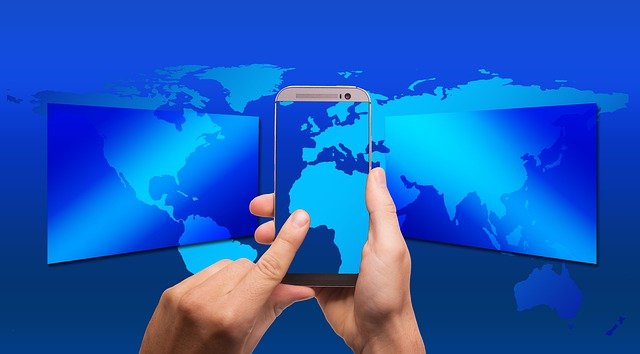 In this day and age wireless connectivity is absolutely essential – and nowhere more so than on a construction site. Construction firms have now adopted this as standard practice due to the fact that they are part of the digital business environment. Having always-on connectivity for the entire project has numerous benefits – including coordination between stakeholders and streamlined communication. Let's examine some of those benefits in more detail.
A construction firm faces several challenges that those who run an office do not. For instance, those on-site cannot rely on IT and network infrastructure from day one. This creates a challenge when it comes to setting up a new Internet link. Setting up a leased line may mean the digging of trenches and the laying of the cable. All of this requires investment and takes up valuable time. Adding to the challenge is that major projects grow in size, a major housing development would require the constant digging of new trenches and the laying of new lines to assure access to all parties.
Efficiency and agility are the watchwords of the modern company. The wait for the installation of wired lines can severely impact the efficiency of the construction firm – and with penalties for missed deadlines that approach is simply not acceptable.
So what is the difference between wireless and WiFi?
There is an important disinclination to be made. WiFi can provide those on-site with access to the Internet via their smart devices and laptops while on the move. However, routers are required for connection – and those routers need to be connected to wired lines to deliver broadband service. However, wireless leased lines deliver a comparable service using radio and microwave and this means access to mobile 3G and 4G broadband. As a side point, I would highly recommend that you see simplifi to see their quality services.
Why do those on a construction site need connectivity?
More and more digital services and applications are being used on-site. The need for fast and reliable Internet and WiFi has become an absolute necessity. A network connection is essential.
Here are some examples:
Cloud-based services:
Construction firms have grown accustomed to the use of laptops in order to run CAD-type software. This allows them to share information with architectural and engineering design firms on-site. It was not so long ago that these applications were stored on individual machines. The result was that workers would have to access the site office or have a laptop brought to them to view plans.
The advent of Cloud-based CAD software has led to an evolution of that approach. Now platforms can be accessed from any smart device at any time. The end result has been increased flexibility. New designs and detailed instructions can be shared in close to real-time with all stakeholders, including contractors who can view new designs (and new instructions) on their own devices. OIf course, this functionality relies on reliable and fast Internet access.
On-site communication:
Smartphones have led to a revolution in how teams on the go (construction workers are an ideal example) can communicate with clients, development partners, and coworkers based at head office. Those workers can make and take calls, respond to emails – as well as share files (including images). They can also communicate via IM platforms – all without interrupting time-sensitive work. The ability to do all this via a WiFi connection is simply more cost-effective than using sometimes unreliable mobile data connections. Voice-over WiFi services typically are free – so for the cost of a single Internet connection, everyone on-site can make unlimited calls.
Enhanced security:
The traditional approach to on-site security was to have several security personnel watching video feeds 24/7. IP CCTV feeds can stream live video content to either a head office security team or to a contractor. The result is a significant cost saving. There are other security features that can be simplified and offer a superior return on investment when harnessing the power and reach of the Internet. These include WiFi-operated access systems that stream images from access points to any smart device (including phones). Remote unlocking can be enabled – and this saves on having security man an access point 24/7.