26

Apr, 2022
Should I Hire A Gardener? Or Do The Work Myself?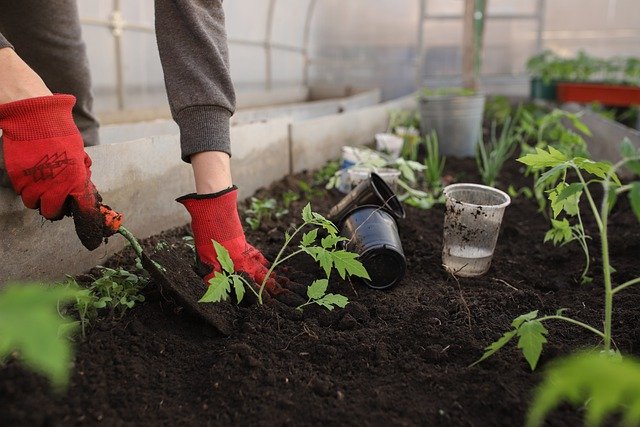 What are the Benefits of DIY Gardening?

There are plenty of reasons why people opt to do the gardening work themselves. To begin with, it allows you to save money since you avoid paying the costs of hiring a professional gardener. This is particularly beneficial if you are looking to improve your garden but are on a tight budget. Getting your garden to look great isn't as labour-intensive as you might think and you can achieve it without spending much at all. Especially if you opt for a low maintenance garden.
For some people, going out and doing the gardening tasks themselves is one of the most fulfilling and satisfying things they can do. There is usually a great sense of accomplishment and achievement that comes with improving your garden by yourself without requiring the assistance of others. There is no better feeling than when you complete a task and see your hard work come to fruition.
Many people consider gardening a form of therapy providing relaxation and stress relief. According to research, gardening can help to lower one's stress levels and even alleviate symptoms of various types of depression, such as Seasonal Affective Disorder. So, when you are feeling stressed, going out and working on your garden might be all you need to start feeling better.
According to the CDC, gardening qualifies as a form of exercise. Working on your garden gets you physically active and allows you to burn calories. Thus, you not only get to improve your garden but also your physical fitness.
As you can see, there are plenty of compelling reasons why you working on your garden can be great for you.
When Should I Hire a Professional Gardener?

There are certain situations where doing the garden work yourself may not be a viable option. For instance, if you have an extensive garden and the work needed to be done will take up a lot of time, it will be more practical to hire a professional gardener who is able to dedicate as much time as needed to successfully complete the job. If you are within the Camberley area requiring gardening services, I would recommend doing a google search for garden services Camberley.
Doing gardening work in a large outdoor space can be quite overwhelming and labour-intensive. Even if you feel that the work is within your capabilities, you may not be ready to take on such a challenge at the moment. In such instances, you can minimize the stress and hassle by just choosing to hire a professional gardener. They are ready and willing to take on any kind of job, big or small.
Sometimes, the type of gardening work required on your property may necessitate the use of particular equipment or machinery that you don't have or aren't familiar with. For your own safety and to ensure that the work is done correctly, it is better to leave the task to a professional gardener.
Factors like the condition of the soil and others may come into play that you may not understand or comprehend. In such cases, it can be easy to make mistakes and if the work isn't done correctly and you end up damaging the soil, you can be left with even more complicated problems that are more expensive and difficult to correct. This is why it is always more advisable that you hire a professional gardener instead of trying to doo the gardening work yourself if you are not sure.