16

Feb, 2022
Reasons to Renovate Bathroom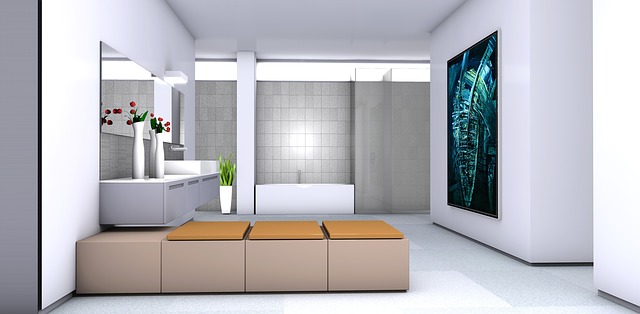 Might this be a good time to consider a bathroom redesign? If the below points sound familiar to you, then it might be the right time to do so.
There is never the best time to renovate a bathroom. Years can go by without the need to change anything, but there are some scenarios that can make you want to refresh your bathroom. We are here to help if you are wondering whether it is a good time to renovate. Here are six reasons why you need to consider renovating your bathroom.
The small issues are getting harder to ignore
Bathrooms also experience wear and tear. If you are finding the little issues becoming more and more annoying, such as a leaky tap or a cracked tile, then it might be a good time to start assessing your options. It is normal to have a couple of things you think need to be improved, but if you have to make concessions for many maintenance tasks that are making it hard to use your bathroom or enjoy your time inside, then it is time to make some changes.
Changing circumstances
If you expect to have a new addition to your family, then it might be a good time to start thinking about making your space a little modern so it suits your needs. When a family is expanding, it means you will demand more from your bathroom. Maybe you have to consider an additional sink or a larger bath to make the bedtime routine more manageable. If your kids are growing and moving out of your home, then it might be time to make your bathroom quieter and more individualistic.
Your needs can change too
There are some changes that can happen in your life. You might experience reduced mobility because of old age and you might need to make your bathroom more efficient to make it easier for you to use. It might be the time to think about safety features for you or an elderly relative. Renovation can include things like converting the bathtub into a shower and handrails on the wall.
The layout or utility has never been ideal
Maybe you moved into the house and inherited the current bathroom or you have never been satisfied with the space or layout. Do you have a bidet collecting dust because you have never used it? it is common to find bathrooms with poor layouts that don't make the most out of the space. This can be seen more in older properties. They have bathroom configurations that focused more on ease of installation instead of usage.
If the bathroom space feels tight, then you may need to remodel it to open the area so it fits your storage needs. Adding a shelving system or more cabinets can give your bathroom more space. If the space is more than needed, then you can create a separate WC or shower room adjacent bathroom to help utilize the space if you have many people living in the house. For any readers thinking of getting quartz worktops then see here.
You plan on moving
When you want to put your home on the market, you have to consider a lot of things. You have to see your home from the point of a potential buyer. An updated bathroom can make it easier to sell a house and can even increase its value. The kitchen is still the most important room to renovate when you want to sell a house, but the bathroom is also going to add a lot of value.