14

Feb, 2022
Products Available For Parks And Zoos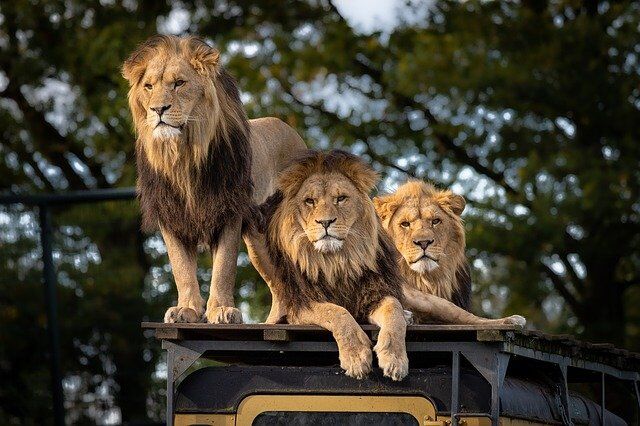 When you are designing a zoo or a waterpark, FRP products are needed to create a safe and successful environment. It is important to have fences to provide optimal protection, and walkways with anti-slip surfaces, to ensure that everyone will be as safe as possible. Additionally, the way that the property looks is also very important, not only for customers but for those that are simply passing by.
These facilities need to be maintained, behind the scenes, by employees that are aware of these safety issues. Our safe steel products are designed to help with improving safety at locations such as needs.
Here are some of the products that are often used at zoos and waterparks, plus an overview of how they are used in the most optimal way.
The FRP products provide, including our fabricated steel products, can be designed to suit your needs for your zoo and waterpark areas. There are certain regions where platforms and walkways will absolutely be needed, along with fencing and railways that will keep the animals where they need to be, separating them from patrons that will be there to have fun.
Animal containment should be a top priority for people that own a zoo, plus you need to be aware of safety in all areas of recreational Parks. Whether you are looking for handrails, walkways, or even pipe bridges, these can be used to maintain a safe environment. By using a very specific type of steel, which is very durable, it can handle the elements as well. Marco will provide this type of specialised steel for many applications where it can be used at recreational Parks and zoos.
Products For Zoos And Parks
FRP products, along with our specialised steel, can withstand wet environments, deliver exceptional structural integrity, plus it will be easy to look at because of their aesthetic appeal. We have quite a few products in inventory, many of which can provide you with the solution that you are looking for.
Bar grating: if you are using this at a zoo or a park, this is a great choice because of its loadbearing service, and how reliable it is due to its panelled format. We use different types of rivets, and these products are also welded together, using heavy-duty versions, and materials like aluminium, to create stair treads that will keep people safe at the zoo and also at waterparks where slippage is possible.
Expanded metal: this lightweight material is exceedingly strong, the type of metal that is perfect for security fencing, concrete reinforcement, and even the development of patios. In most cases, this product will have diamond-shaped openings, which makes it appealing to the eye as well.

Expanded metal is typically covered with PVC or a very specific type of powder which is perfect for tables, chairs, and benches.
Orsogril fencing material: This material is great for fencing, and is perfect for virtually any type of architectural project. It can provide you with a high level of security, with absolutely no footholds, yet you can still see through this material. Sterope grating is also very solid, making this the perfect material for school buildings and car parks. If you are looking for high security fencing then see here.
Perforated metal: At Marco Specialty Steel, we can fabricate anything that you need, supplying it to you with the perforated metal designed with slotted, round holes, square holes, or custom punched patterns. These decorative patterns are very useful in recreational areas because of their functionality and the way that they look. Perforated sheets will provide you with proper ventilation, and can be used for architectural fixtures and for the purpose of filtration within a zoo environment, or a waterpark, which could be either outdoors or indoors.
Wire mesh: When using this wire cloth, you will see how versatile it is, allowing you to utilize this material for unlimited applications, plus we can also give you welded wire cloth, or woven wire mesh, depending upon what you need. Regardless of your intentions, we can help you create the environment that you are looking for. The strength of the wire cloth, along with its versatile design, makes this a top product for those that need to install hand railings, or perhaps put in security fencing behind the scenes.