15

Feb, 2022
How often should your blinds be replaced?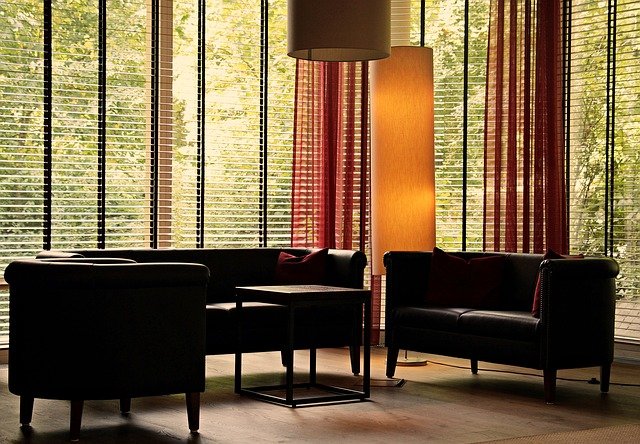 People rarely think about replacing blinds. If you are wondering how frequently you should replace your blinds, the answer is as frequently as you would like. This article points out the factors that determine how often and the reasons why you might want to replace your blinds.
How frequently would you replace blinds and why should you do it?
Several factors may cause you to need to replace your blinds. These are factors like the quality of the blinds, their appearance, and their functionality as well.
The way you clean and take care of the blind can help increase the longevity of your blinds. If it is done poorly, it will ultimately lead to the demise as the fabric the blinds are made of can deteriorate fast. How complex your blinds are will also determine how much they will serve you. If you are in the UK then you may be interested in seeing 'pergola blinds UK'.
Cleaning your blinds can elongate their lifespan because it reduces the dust and grime that accumulate on the blinds and their operating systems and cause issues. If a blind is operated regularly, it will be less likely to get dust build-up, which means that the operating mechanisms will not stick or stiffen. The method used to wash the blinds matters as well.
Improving the aesthetics of the place is a determiner too, as you may feel the need to change the blinds to match up with the latest designs even when the blinds are still in good condition. You may want to redecorate your space or switch things up. It is a good chance to replace the blinds you have and eliminate the outdated look.
Most people with good quality made-to-measure blinds usually replace them within seven to eight years as they refresh or redecorate a room. However, most mass-produced blinds that are readymade do not last that long. It means you can change them whenever they start to look worn out and will not have to deal with the dilemma or whether or not to replace the blinds. You can also incorporate a change of style during the replacement.
The following are some of the main reasons or signs that you should start thinking about replacing your blinds.
Safety issues or general function may mean that it is time to replace your blinds.
Some functional issues or safety malfunctions can develop in any type of blind. It means that you should fix the problem or replace the blind entirely.
If your blinds are not safe for children, replacement is crucial.
The blinds that are purchased by licensed retailers here must meet the set standards for child safety. It means that if you purchase your blinds from a reputable retailer in the UK, they already have child safety qualities, as long as you fit your blinds as per the manufacturer's instructions.
Keep in mind that if your blinds feel murky to the touch or are getting a bit old, they may not meet the required child safety standards. These standards were last updated in 2014. If you have blinds that were manufactured before this year, you should check to see if they meet the standards. If not, you should replace the blinds or contact a manufacturer that can alter them and bring them up to standard.
It is possible to have your blinds altered to meet the current child safety standards in the UK. All that needs to be done is fitting additional safety features to secure the cords of the blinds. The blind's cord should be down to a certain length and have a suitable breakaway feature.