14

Feb, 2022
4 Major Misconceptions About HGV Drivers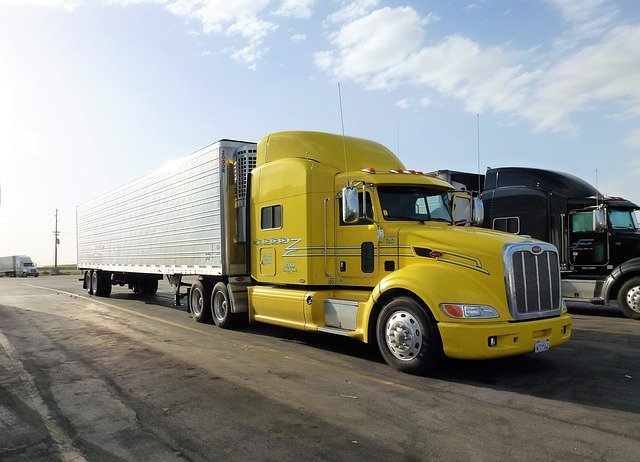 There are a lot of misconceptions surrounding HGV drivers and the profession overall. Imagine being criticized for and accused of poor driving skills looked up to and hailed as a hero for delivering needed essential goods on time; all in the same road trip? The undisputed fact is that HGV drivers provide us with a very essential service.
In this article, we shall explore the misinformation and perceptions that people have regarding HGV drivers. Debunking these misconceptions will aid anyone who wishes to venture into this career path in making an informed decision.
All HGV drivers are men:
While a majority of truckers are undeniably men, it is also true that we have women truckers as well. In the recent past, the UK has experienced an upsurge of women wanting to be HGV drivers. This can be attributed to companies needing to promote sexual equality in places of work.
A report on skills and employment statistics made in 2020 by Logistics UK reveals that the number of qualified female truckers had risen to 3% over the last 10 years in the UK. This breaks the stereotype of men being the only truck drivers.
HGV drivers are not valued:
Contrary to this common misconception, imagine a world without HGV drivers? We depend on these people to deliver essential goods to us be it petrol, clothing, food, medical supplies! HGV drivers are in fact very important people.
Although HGV drivers tend to spend a considerable time alone because of their working conditions, they are not loners.
They have families too and friends with whom they are in constant communication. Anyone who has ever been stuck on a lonely road and received help from an HGV driver can truly articulate their value. If you are looking for a CPC license then see here.
Anyone can be an HGV driver
Technically, anyone who has received proper HGV training can qualify as a driver. But what does it really take to be a food HGV driver? Being of the legally acceptable age, holding a car driving license, and passing your Driver Certificate of Professional Competence may earn you an HGV license. But being psychologically prepared and ready to perform the other tasks that go with this job is very essential.
You need to be able to plan your route, be able to complete logbooks and have the ability to perform a basic vehicle maintenance check. HGV drivers also have to plan delivery schedules, ensure that their cargo is safely secured and supervise its loading and unloading. A positive attitude towards this job goes a long way in ensuring you enjoy your job as an HGV driver.
HGV drivers are unsafe on the roads
HGV drivers are often seen as safety hazards on the roads because they are more prone to being involved in road accidents; they regularly receive extensive training to improve their driving skills. They also have to adhere to strict on the job rules like no using of alcohol while on the roads. Before blaming the driver of an HGV that is involved in a road accident, it would be worthwhile to consider that the accident may be a result of incompetency by other motorists on the road.
HGV drivers undergo regular drug tests to ensure that they are always fit for the job. Most companies track their drivers and monitor them. The monitoring is done by use of a black box otherwise known as a tachograph that monitors their speed, number of hours they have been driving and the distance they have covered.