8

Jun, 2022
The Environmental Impacts & Benefits Of Giving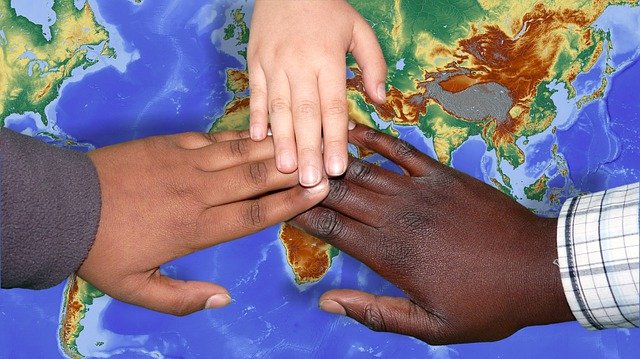 When most people give money to charity, they typically think about supporting a certain cause or having a particular outcome. If I decide to give money to Village Enterprise, I'll be helping poor individuals in Africa to start a business. On the other hand, if I give charity to the One Acre Fund, this assists smallholder farmers and helps them to become more productive. Essentially, charities are important to provide many benefits and do much more than what they are focused on.
Co-Benefits Are Important
According to research, when economic growth improves, this leads to higher life expectancy and lower rates of infant, maternal and child mortality. There was a study done recently on 48 African countries where they determined that a 9.4 year increase of life expectancy actually results in an increase in the real gross domestic product per capita by 1%. Therefore, whenever you assist others through charities like Population Services International, Global Alliance for Improved Nutrition, Against Malaria Foundation and the Iodine Global Network, you will be saving the lives of many people as well as improving the economic growth of their country which is badly needed.
Effective charities also have many positive benefits on the environment. They help by lowering gas emissions, lowering how many rare and endangered animals are hunted, improving the quality of the air, preserving the natural habitat and more. So, if you care about the environment then these co-benefits are important for you to be aware of so it can positively impact how you give charity. CMPP work hard to unite businesses with charity work, explore their services if you feel your business would benefit.
The Integration Of Environmental Priorities Into The Work Of Charities
There are many effective charities that pay close attention to and adhere to certain environmental criteria during their interventions. A good example of this is Oxfam who have been involved in reducing the impact of climate change and assisting developing countries to become better equipped to deal with these negative effects. Living Goods assists in lowering mortality rates of children under 5 years old and they also sell healthcare products, cookstoves as well as solar lights. The One Acre Fund also provides home systems, solar lamps and cookstoves to smallholder farmers on credit.
There are many other charities that are focusing on the environmental impacts of their charitable work and are documenting it. In 2018, the Village Enterprise and African Wildlife Foundation created a partnership to help protect bonobos in Congo since they were endangered as well as lower the rates of poverty there. They assist by utilizing their graduation model to assist microenterprises. These provide different forms of making a living other than hunting animals and selling their meat. The two charities/non-profits listed are also looking at ways that they can expand these partnerships into other areas.
Recording The Indirect Benefits
There are many charities that pay a lot of attention to ending poverty such as Living Goods, Village Enterprise, Give Directly, Oxfam etc. Their work also leads to many indirect environmental benefits thanks to the economic improvements caused by their work. Environmental quality and economic growth have a challenging relationship, but the studies show that when poverty rates reduce, this leads to the improvement of environmental indicators such as better water quality, improved cleanliness and sanitation etc. Also since renewable energy devices and technology are now more available and cost effective, many countries utilize them and have lower greenhouse gas emissions while experiencing economic growth.
When it comes to giving effectively, it is important to also think about the additional environmental effects of giving as well as the economic benefits. These additional benefits lead to the ability to do even more good through charity and helping to improve the health and overall sustainability of persons and countries that charities assist.