11

Apr, 2022
Types Of Physical Disabilities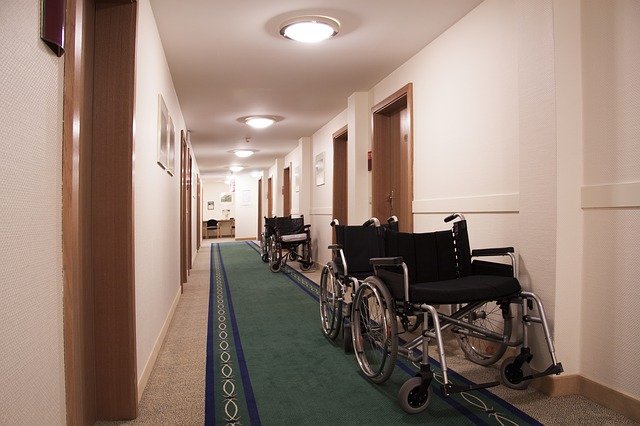 What Causes A Physical Disability?
Just as there are many different kinds of physical disabilities, there are also many different causes of physical disabilities. Physical disabilities can be congenital, acquired due to injuries or other factors, or hereditary.
Hereditary Or Congenital
People with congenital or hereditary physical disabilities have had their condition since they were born, developed it due to an inherited gene, or an issue with their muscles, or may have suffered the injury during their birth.
Acquired
People can also acquire a physical disability for a variety of reasons. There can be accidents, infections, brain injuries, diseases, side effects of other medical conditions, strokes, dementia, and other contributing factors.
What Are Types Of Physical Disabilities?
There are a variety of types of physical disabilities that can affect people. Some are mobility issues or impairment, some are visual, chronic pain or fatigue issues, seizure disorders, and hearing loss are a few different types.
Physical Disabilities Are Categorized Into Groups:
Musculoskeletal
A musculoskeletal disability will affect joints, muscles, and bones, and may include loss or the deformity of a limb. Osteogenesis imperfect or brittle bone disease, Muscular Dystrophy, or muscle weakness are a few examples. Such conditions may result in the person's inability to perform specific movements due to deformities, degeneration, or diseases that affect their limbs.
There are well over 200 conditions that qualify as musculoskeletal conditions annually. At least 20 percent of the people in the UK have seen a doctor due to such a condition.
Other examples include back and neck pain, fractures associated with fragility of bones, and inflammatory conditions such as rheumatoid arthritis and osteoarthritis.
Neuromusculoskeletal
These are when a person can't move a specific body part due to their condition, degeneration, and nervous system disorders, that result in a physical disability.
Such conditions include cerebral palsy, strokes, spinal cord injuries, spina bifida, poliomyelitis, and head injuries.
Common Physical Disabilities
Arthritis, acquired brain injuries, epilepsy, and cerebral palsy are examples of common physical disabilities.
Cerebral Palsy
This happens in young children and is a series of non-progressive disorders that cause damage to the brain. This causes impairment of motor function. It includes other associated disabilities like intellectual and behavioral issues. Persons with cerebral palsy typically have issues with coordination and movement. If you or someone you know suffers from a disability then you may want to consider BSM motability.
Spina Bifida
When a baby's spinal cord has problems in development it results in a gap in the spine. This causes the spinal nerves to be exposed. It may also cause paralysis of the lower body. Such persons may also lose bladder and bowel control due to the location of the spina bifida.
Acquired Brain Injury
Acquired brain injuries are caused by damage to the brain after the child is born. This may be due to a variety of issues such as a stroke, a head injury, drugs, alcohol, conditions such as cancer, lack of oxygen, and other conditions. The person may not be able to move specific body parts without a struggle. Other daily activities may also be affected.
Such injuries may affect total or partial impairment of motor and sensory functions in the limbs and other parts of the body. Spinal cord injuries can lead to tetraplegia or quadriplegia, or paraplegia.
Paraplegia affects lower limbs and may result in movement loss including bowel and bladder. Tetraplegia is a paralysis that affects both arms and legs. It may also affect some of the chest and stomach muscles and result in sensory and motor function impairment.
This neurological condition causes a person to have seizures repeatedly. Many different kinds of epilepsy can range from mild to severe and everyone who has epilepsy experiences it differently.