9

Feb, 2022
Car Suspension Modifications For Determined Drivers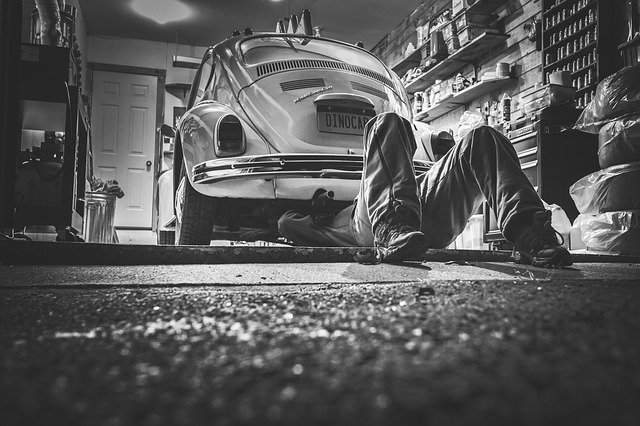 Adjustable And Narrower Front Axle
The torsion bar front suspension system is common to a wide array of Aircooled Volkswagen vehicles, except for the Type 25 and the Super Beetle. We've tackled the way these systems work in one of our previous articles. What we haven't talked about is that you can modify them to allow for height adjustment. You can find the weld in beam adjustments in the center of the torsion tubes. By moving them up or down, you can easily adjust the ride height, as the torsion leaves pass through these beam adjusters. In order to achieve a tucked wheel configuration, you must go for a narrower beam. Basically, a narrowed front axle requires the removal of equal amounts from both upper and lower torsion tubes, which are then welded back together. One of the advantages of a narrower front axle is that it helps you readjust the geometry of your vehicle after fitting it with wider wheels, a brake disc conversion system, or dropped spindles. If you're new to welding and you don't have access to a professional welder to help you, you'll want to buy a ready-made narrowed front axle. Precision welding isn't a beginners' job, so don't treat it as such! See here for Apex Suspension to see their high-quality services.
Dropped Spindles
To start with, we must tell you that you'll find spindles on the ends of the front axle of your Aircooled Volkswagen. You'll notice that wheel bearings and brake discs connect spindles to the wheels. Torsion arms and ball joins featuring link pins are the parts that connect spindles to the axle. Spindles are also attached to the front shock absorbers at their lower segment. The main reason why you'd want dropped spindles is to raise the center point of the vehicle while also lowering the car. Dropped spindles involve the raising of the hub mounting part higher up in the wheel arch. The amount of raising falls within the range of a few inches. Since this adjustment doesn't alter the suspension shock mountings, it allows for the use of stock shocks. The result is an optimal level of comfort. Beware, though, dropped spindles result in the widening of the track of the vehicle. This is the main reason why many car owners choose to use them in conjunction with narrowed front beams. This is an easy way to avoid wheel to arch contact. If you want to go this route, ensure you choose a reputable engineer to modify your car, as your safety on the road is at stake. This is something you want to get right by all means.
Performance Anti Roll Bar
Body roll is one of the biggest nuisances of determined drivers who care about their lap times, as it has a direct influence on the speed of tackling corners. There are vehicles featuring anti-roll bars for this kind of driving. However, if your car doesn't have these ARBs, you'll want to check whether you can find the mounting points and the hardware required for this type of modification. Ar you tackle corners, the Front Anti Roll Bar twists, in order to counteract the natural tendency of leaning. You can enhance this effect even further by mounting a Performance Anti Roll Bar, which features a thicker material.