14

Feb, 2022
10 Great Reasons Why Tennis Is One Of The Best Sports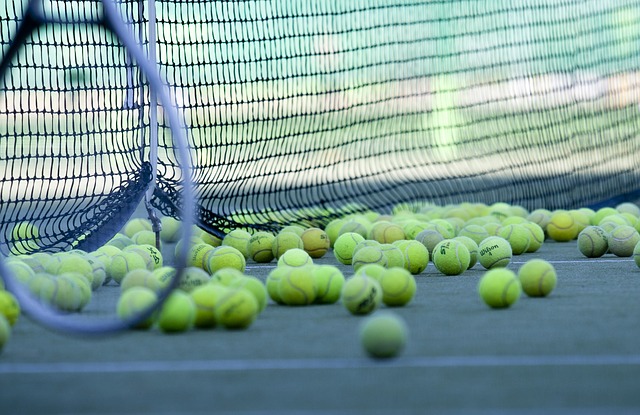 1 Very Few Injuries
When you compare tennis to other forms of sport, particularly contact sports, it is a lot safer. The majority of injuries are usually linked to overuse. However, with the correct exercises, these risks are either eliminated or minimised even further. Everyone enjoys having fun without having to worry about injuries.
2 Tennis Is Better Than Anger Management Sessions
Did you have a difficult day at the office? Go out and smash a few balls on your favourite tennis court! Hitting a ball very hard is a great method to lower or relieve stress.
3 It's A Good Workout
Most sports are excellent workouts. But not many sports provide anaerobic activity and fun like tennis does. Tennis players are usually always in motion, and they use just about every muscle group. Along with short and rapid sprints, there are also consistent changes of motion and direction from every angle. Tennis also builds stamina and muscle. What else could be more fun?
4 Tennis Is Affordable
Tennis is regarded as an expensive and elitist sport. Lessons and rackets can become expensive, but when you invest in the correct footwear and racket, you can enjoy playing tennis for free whenever you feel like it. There are not many sports where you can enjoy a free play at a location near to your home.
5 It Is A Sport Played Everywhere
Tennis is a sport played in just about every country in the world. Regardless of where you live, you probably have a court close by. You can also find a game and court just about everywhere you decide to go. And if you plan to travel and play tennis, you will find fantastic tennis resorts all over the world. It wouldn't be strange to imagine that somewhere soon you could also play in Antarctica!
6 You Can Play Throughout The Year
If it starts to snow you won't be able to play golf. But you can find indoor tennis courts at an affordable rate. Summer may be the peak season for tennis, but there is also no off-season!
7 Tennis Is Good For Your Mind And Body
Tennis is regarded as one of those mental sports. You might be a fantastic player, but you might not reach your full potential when you have a weak mental game. Tennis will help you get fit and into shape, but it will also stimulate the mind in a way that other types of sports don't. The best tennis stars are mentally strong, so participating in tennis games will strengthen your mind and help you out in many other areas. Have you ever wondered what the difference between tennis and padel tennis is? They are further apart than you may think.
8 You Won't Need A Team To Play
All that you will need is balls, a racket, and someone else to enjoy a great game of tennis. If you can't find the right opponent or partner, that's also ok! Many of the public courts usually have backboards. This means you can still enjoy hitting balls against a wall. This type of practice also helps with timing and your strokes. You will also improve your game for the next match!
9 Tennis Is Social
Tennis at a competition level is as fun as an amateur level. It's a social sport that allows players to enjoy the game with opponents and friends during points, before, after, and between the match!
10 Tennis Is Suitable For All Ages
Tennis is suitable for any age. Children often start at a very young age (as early as three), and you can also play until you are no longer able to walk. What other form of sport can people play from the age of 3 to 100?